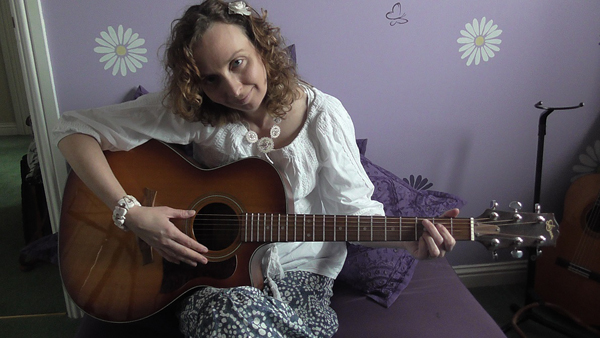 Daydream Daisy is the pseudonym of Andi Collington, a singer-songwriter from Kinross-shire. Influenced by folk and electronica music, her songs blend acoustic instruments, multi-layered vocals and meaningful lyrics with synths, electronic beats and ambient effects to create dreamy, atmospheric arrangements.
Andi is committed to raising funds for charity and she hopes that her music will have a positive impact on both her listeners and the charities she supports.
The charity closest to her heart is New Destiny Adventure Centre in Brazil (run by her sister-in-law Morven Collington) working with underprivileged children from the slums of Belo Horizonte. All proceeds from her first EP 'Winter' (recorded in 2015 with the band Daydream Daisies) support the work of New Destiny.
In 2020 she released her second EP 'Starlight'. The songs on this EP were inspired by two of her friends affected by cancer and follow the theme of light in the midst of darkness. She hopes that these songs will encourage people to have hope and a positive mindset in the midst of difficult situations. All proceeds are being donated towards two cancer charities: It's Good 2 Give and Maggie's.